Support the Vision
The completion and maintenance of the Karmapa Center of Education relies entirely on the generous support of friends who share our vision. All support – whether a one-time donation or an ongoing pledge – is welcome. Even a modest amount of 5 USD/Euro can help guarantee the sustainability of the education center. Ongoing pledges enable us to create annual budgets, and plan ahead.
3 ways to send your donation
With your donation, you can choose to support
Construction & Maintenance
Thanks to the support KCE has received, the first phase of the school's construction has been completed. The financing and realisation of the next construction phases will once again depend on the support of generous friends and students, who share Karmapa's pioneering vision for education.
Student's sponsorship
The children who are studying at KCE, come primarily from families with low income of the Himalayan region. For this reason, the school does not charge fees. All students receive free accommodation, food, medical supplies, books and further school necessities. A sponsorship of 80 Euros per month covers the costs of a student attending KCE.
Teacher's Salary
Make a contribution to a teacher's salary. KCE has employed three state-qualified local teachers and grants support for volunteer teachers who commit themselves for at least 6 months. The monthly salary of a qualified primary school teacher in West Bengal is between 250-400 Euros.
Housemother's Salary
Our housemothers are responsible for the daily care and nurture of the children. Since the second school year started beginning of 2019, we have employed three Tibetan housemothers. The monthly salary of a housemother is about 180-200 Euros.
Material Donations
For setting-up our English language library for children from age 6, we need books, books, books. Of course, they can be second-hand books. Atlases, non-fiction books, books on animals, geography, story books, fairy tales and children's films – everything is very welcome.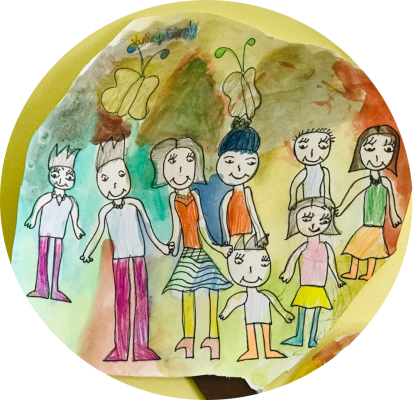 Get in touch
The people working for and supporting KCE
 form an international team. We are happy to respond to any enquiries and discuss any support you may wish to give.
If you have more imaginative ways to support the construction and maintenance of KCE, please contact us. We appreciate creative generosity and welcome your input.
Thank you for your invaluable contribution!