Education for a Changing World
Our educational strategy combines traditional Buddhist content usually taught in monasteries and modern education.
Our environment also supports this strategy. For, living together with a monastic community and teachers and volunteers from all over the world, children grow up in a culturally diverse environment and integrate it in a very natural way.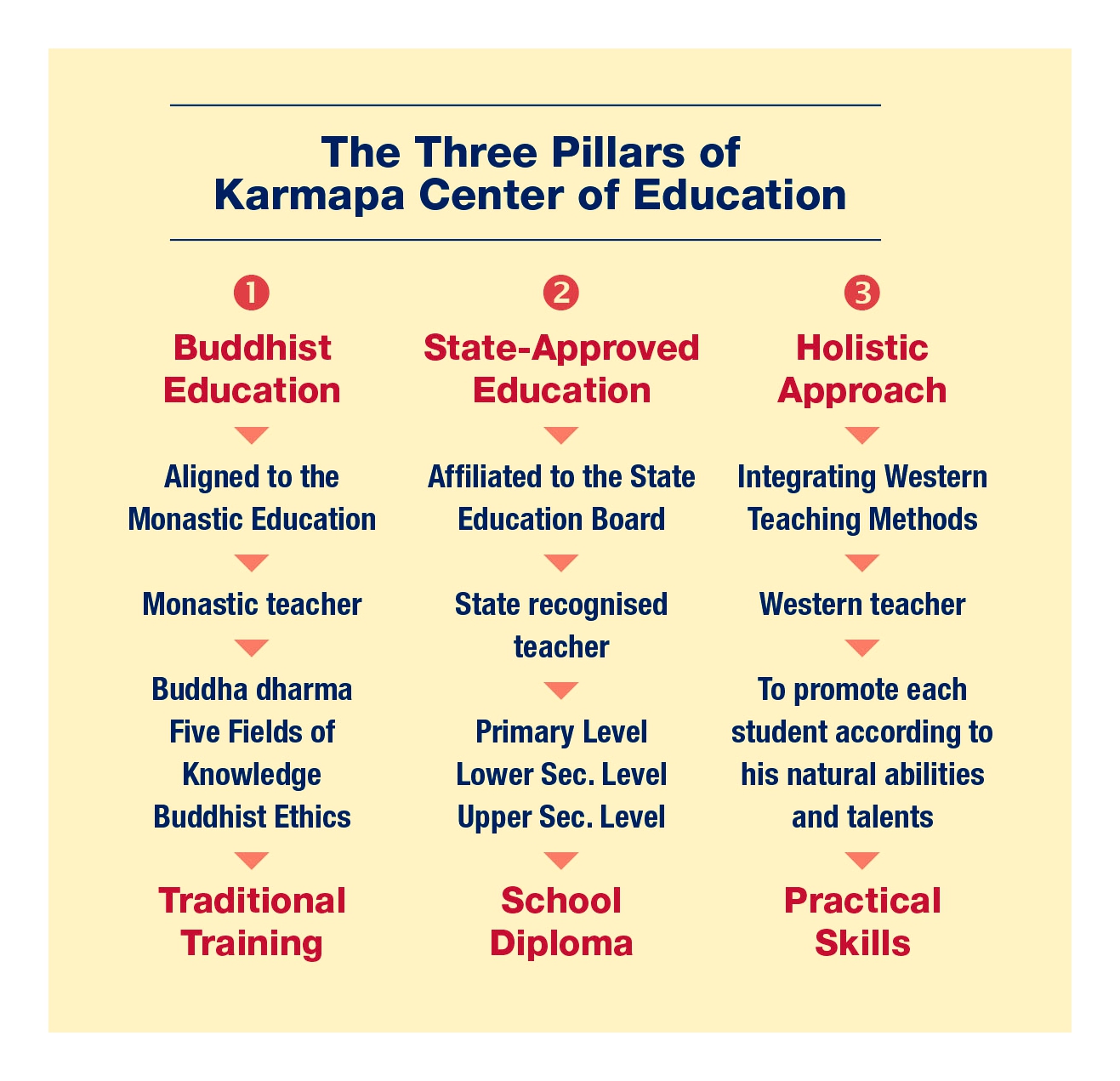 The curriculum can be illustrated through three pillars:
At the end of their schooling, our students will receive a recognized diploma. Additionally, they will have acquired various language skills, practical skills in several fields and traditional training and sound knowledge in different Buddhist subjects. This will offer them various opportunities.
They have the possibility to move on to further education, begin their working life or choose a monastic path.
If they decide on the monastic path, they can enter a Buddhist monastery or pursue their studies at a Monastic University (Shedra) after which they will gain the title of a Buddhist teacher (Acharya).
Our Offer in Brief
Boarding school for boys and girls from class 1 to class 12
Age-appropriate introduction into Buddhism
General education based on the Indian educational system
Western Teaching Methods focusing on the individual child
Languages: Tibetan, English, Nepali
Workshops in
Music/Traditional instruments
Craft/Art/Painting
Yoga/Sport
Nutrition/Healthcare
Agriculture/Gardening